San Diego State will always be a smashmouth, run-first team under Rocky Long and offensive coordinator Jeff Horton, and that's great. In an age where pass-happy spread offenses and four-hour games are the rule, SDSU's pro-style, ball control attack makes defenses adjust to an unfamiliar style and typically endure a thoroughly unpleasant 60 minutes. Against inferior competition, the Aztecs tend to grind opponents down to demoralized powder by the second half.
Yet I think Saturday might have exposed the limits of stubborn, tough guy football.

In the 31-14 loss to Boise State, we learned it can be tough to impose your will on someone while that someone is holding you upside down over a flushing toilet. It was as if Horton figured out too late that his that guys in the trenches weren't the bullies. In falling behind 21-0, the Aztecs ran the ball on 9 of 12 first downs. How did those nine runs go, you ask?
Well, Rashaad Penny took one of those carries for 21 yards!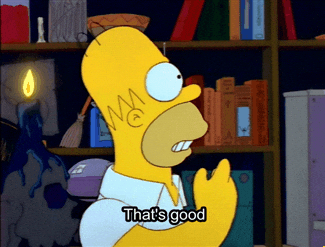 The other eight carries went for a minus-4 yards, combined.
…
…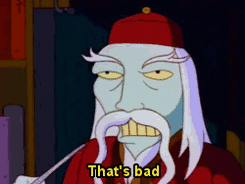 Now comes the point in the blog post where I (basically a twerpier version of the Rick Moranis character in "Little Giants") tell Horton (engineer of one of the most prolific ground attacks in CFB history) how to football better. The internet!
Anyway, here is my humble, unsolicited advice:
Keep doing what you do best. But maybe mix in some other stuff you might be pretty good at, too.
A more balanced offense wouldn't be such a departure.
In its current run of eight straight bowl campaigns, SDSU did have one season where you could say the team featured a pass-first attack. In 2010, under play calling of Al Borges, Ronnie Hillman scampered for 1,532 yards, but Ryan Lindley threw for 3,830. It certainly helped having freakishly athletic targets like future NFL wideouts Vincent Brown and DeMarco Sampson and future NFL tight end Gavin Escobar making life miserable for MWC DBs.
Since Lindley, we've had a spate of game manager types who knew their role and accepted the fact that they were barely going to crack 250 throws for the season. It has worked out pretty well, I will grant you!
But for the first time since Lindley, it feels like the pieces are now there for SDSU to find something approaching that level of balance. QB Christian Chapman already has Mikah Holder as his trusty security blanket. He has two mismatch tight ends that can cause havoc on play action passes. And in the third quarter Saturday, we all met Fred Trevillion, the 6-2 speed burner who brought back visions of Sampson and Brown with this catch.
Chapman, for his part, has excelled in the limited role he's been given. Seriously, his career stats are something resembling one of Steve Young's MVP seasons – just, you know, spread out over 23 games. I think Chapman has earned the right to try to do more.
Please don't misconstrue this as bedwetting panic after one bad loss. I have no doubt that SDSU can run the table by sticking with its relentless, wonderfully arrogant, running game. But what about after that?
With a rematch against Boise State possible, and hopefully an even tougher opponent in a bowl game, using the rest of the regular season to open things up – to give future defensive coordinators something else to account for – seems wise.
Trust me guys, I'm something of an expert.