With 10:07 remaining in the fourth quarter, New Mexico threw a touchdown to go up 23-14 on San Diego State and I reached for my laptop to write this here recap, which at the time was an obituary for a once-promising season.
Despite getting back their stud running back and the winningest QB in program history, the Aztecs' offense couldn't stay on the field and the defense could only hold for so long. SDSU was going to lose in Albuquerque to a definitely crappy Lobos team and be effectively eliminated for the Mountain West title race. The season was dead.
But then…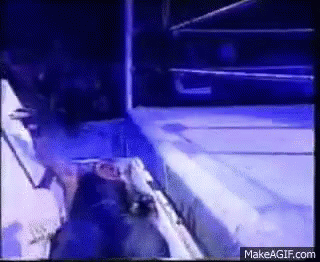 Suddenly, Christian Chapman went 4 for 4 on a 75-yard drive that ended in a wide-open touchdown to Kahale Warring to make it a two-point game.
Then the Aztecs' defense forced a three-and-out. On the ensuing SDSU possession (aided greatly by a UNM roughing the passer penalty) Lord John of House Baron, Second of His Name, Splitter of Uprights, Warden of the Goalposts and the only reason I get out of bed in the morning, hit a 32-yarder to give the Aztecs the lead.
Add in an interception to ice the game and a 50-yard Juwan Washington run to extra-ice the game and SDSU is 7-2 (4-1 MW) and what were we all complaining about again?
Oh, right, the constant playing-down to the level of their opponents and committing 500 offensive penalties per game. That's what. BUT WHO CARES, LET'S TALK ABOUT THAT SOME OTHER TIME. FOR NOW, CHAPMAN AND WASHINGTON ARE BACK AND THE AZTECS ARE THE BEST TEAM IN THE WORLD.
(In the time it took me to embed that video, Kyahva Tezino recorded nine more tackles.)
Agnew started the game and completed 4 of 6, but a horrific first-series fumble and Chapman finishing 13-19 for a 182 yards — despite 2 or 3 brutal drops by his receivers (editors note: 4) — means the Agnew reign is very likely over for 2018.
Washington had 11 carries for 95 yards and two TDs plus a fumble. But his two long runs were the difference in the game. He appears to be, as they say, back.
Best Some of Aztecs Twitter
Random fun facts!
Rocky Long is now 15-0 in SDSU vs New Mexico games.
This is the sixth straight game the Aztecs did not have a rusher go over 100 yards. Which is crazy for a team built on power running. But not as crazy as the fact they have gone 5-1 in that stretch.
The 2018 New Mexico football team is pretty bad.
Rock-o-Meter
Rating Rocky Long's likely enjoyment of the game, on a scale of subtitled French coming-of-age film to 1977 Trans Am with radar detector.
Today's game rated a seeing millennials outside a Crossfit gym having to call AAA to swap out a flat tire on the Rock-o-Meter. In other words, frustrating, but ultimately pretty amusing. The team was basically perfect in crunch time when they had their back against the wall. But the other 50 minutes, not so much.
What's next for the Football 'Tecs
Truly, truly terrible UNLV at the Concrete Tombstone. The Rebels are coming off a blowout loss at home to Fresno State, which is not particularly shameful. But giving up 50 points to San Jose State the previous week? Buddy, that's what we in the business like to call … bad.
This will essentially be a tune up game for OIL CAN ARMAGEDDON in Fresno on Nov. 17. That game will be very hard to win!
For now, let's focus on our blessings.